Newspaper Scrap Book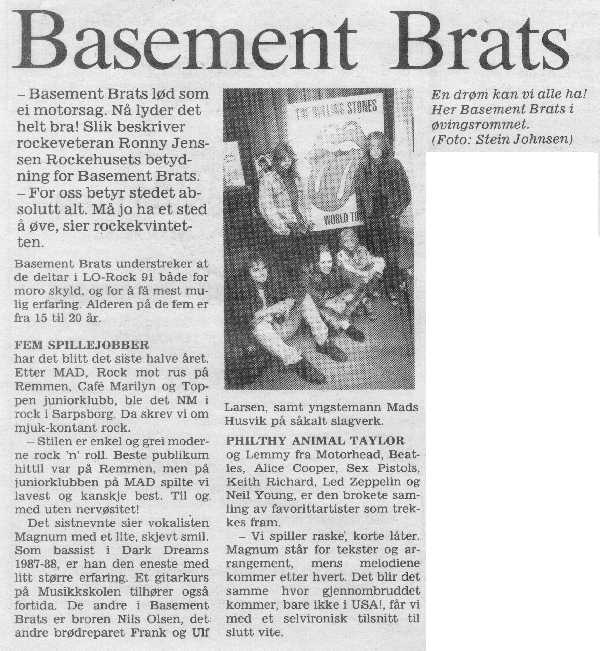 This was the first time we were presented with a photo and a short article in the local newspaper Halden Arbeiderblad (HA), regarding our participation in LO-Rock (a rock contest arranged by Norways' largest association of labour unions) in early 1991.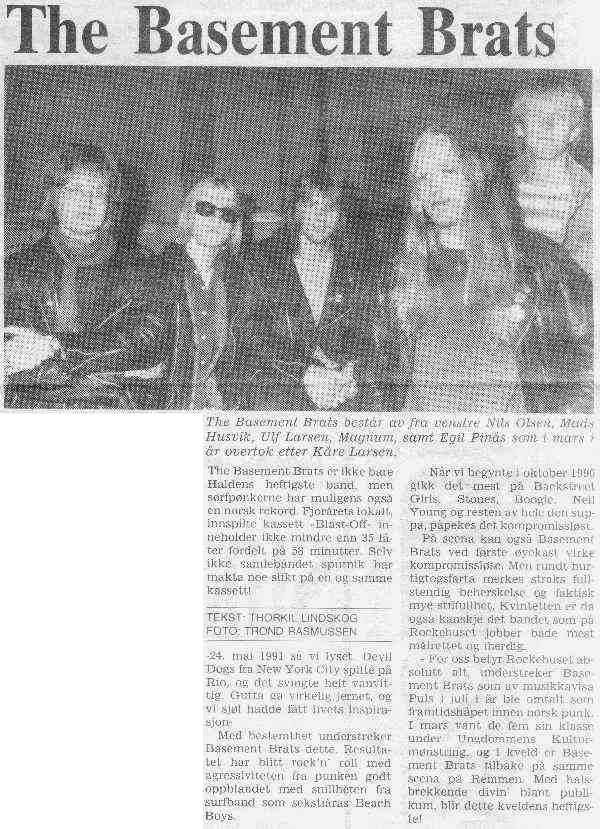 This presentation is about our participation in a local concert featuring local bands (including a reunion of a classic Halden band called Fifth Avenue who were quite popular for a while in the early 80's) in 1992, shortly after Egil had replaced Kåe.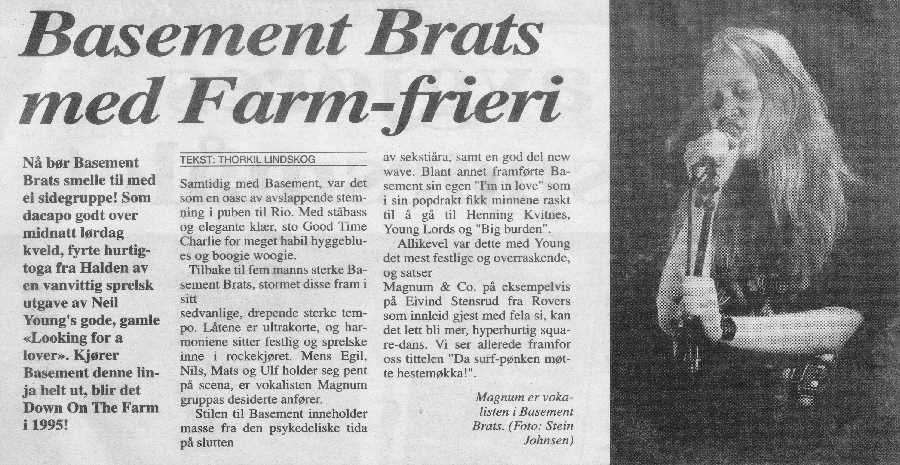 The photo in this concert review is from our Ungdommens Kulturmønstring participation (see the "Classics" section), but the article is in fact about a concert early in 1994.
---
Back to the Contents.
Magnum